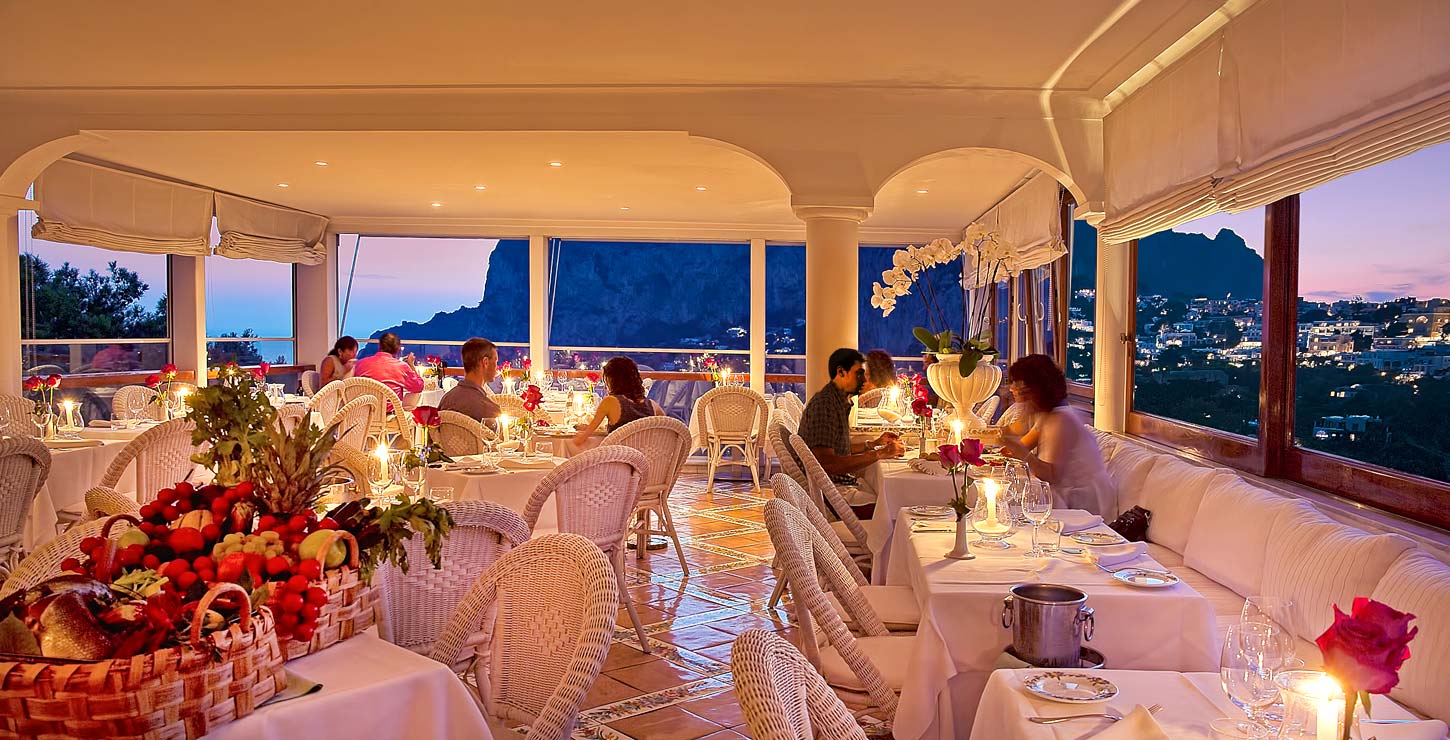 Terrazza Brunella: Dinner with a View
At sunset the sky above Capri begins to take on a deep orange while the first lights of Marina Piccola and the bobbing boats offshore begin to twinkle in the dark. There is a place where you can watch this show from the front row: Terrazza Brunella, the restaurant where the magic of Capri comes straight to your table, with Capri's traditional cuisine served with a spectacular view.
A special occasion, a celebratory meal, or just a romantic dinner for two: there's always a good reason to book a table at the Terrazza Brunella!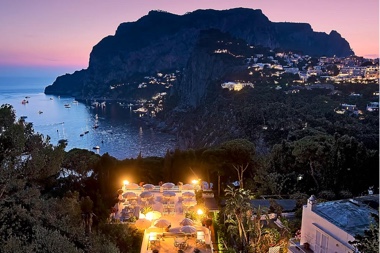 Lunch with a View at Terrazza Brunella
A terrace overlooking the sea and the center of Capri, and traditional island dishes prepared with fresh local ingredients. Two good reasons to lunch at Terrazza Brunella, and enjoy the unique atmosphere of one of the most beloved restaurants with a view on Capri located just 10 minutes from the Piazzetta and a few meters from the scenic overlook facing the Faraglioni.
A perfect blend of the flavors of Capri by the Chef Antonio De Simone make the menu at Terrazza Brunella always innovative and unique. Seafood, ravioli capresi, fresh fish, seasonal eggplant and juicy tomatoes: these are the basic building blocks of the dishes that are the most popular among the guests of Terrazza Brunella.
Quality ingredients are fundamental to the traditional cuisine of the Campania region, known for its unmistakably lively flavors. The best example: the Fortino di Melanzane with island caciotta cheese, marjoram, and piennolo tomatoes, and Paccheri alla Brunella with clams, mussels, and shrimp.